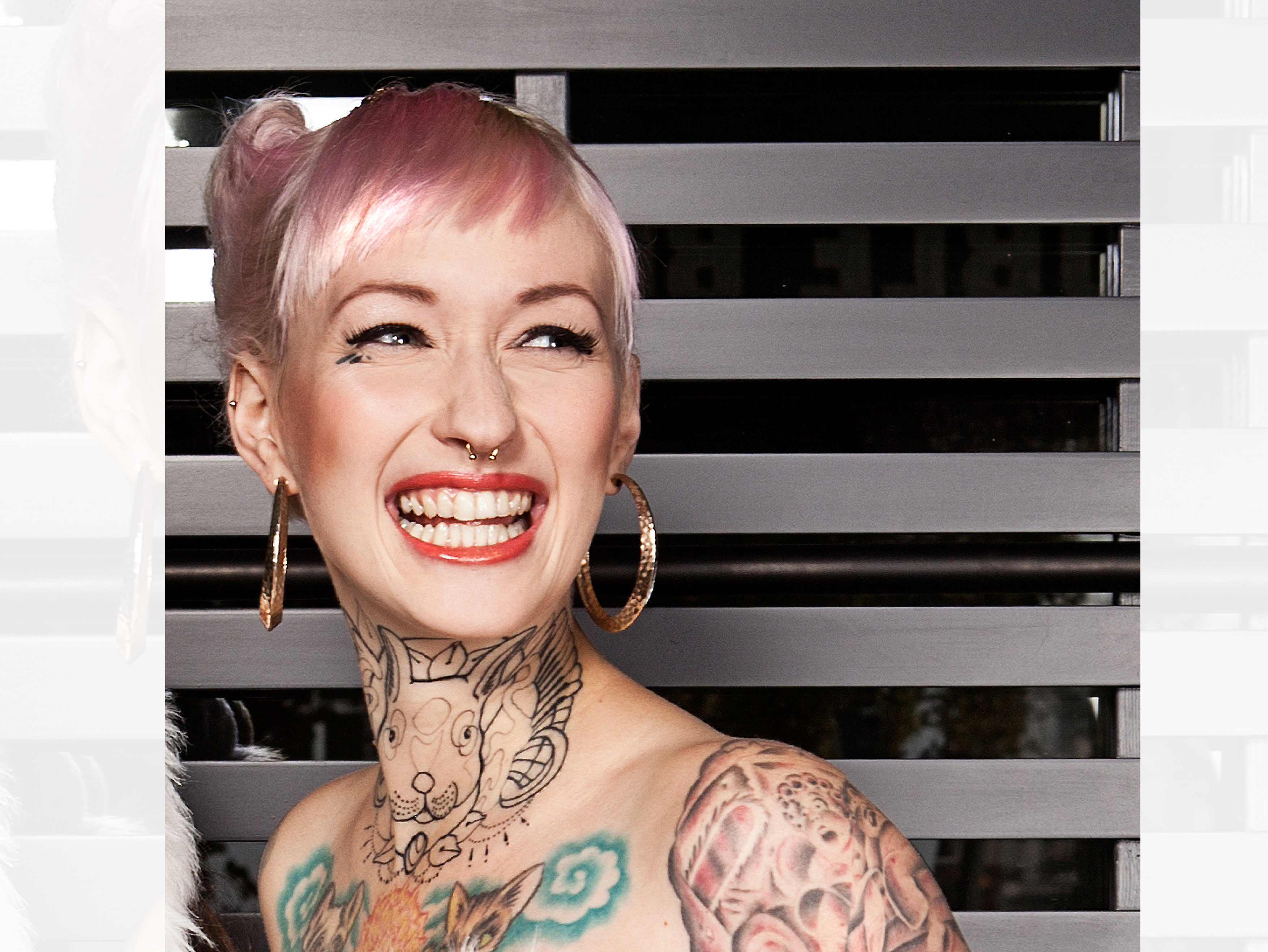 "MY LIFE MY CHOICE" – ist ein Lifestyle-Blog von Dipl. Sozialarbeiterin, Buchautorin und digitaler Nomadin Melinda mit Schwerpunkt auf politische Fragen, psychologische Aspekte, Persönlichkeitsentwicklung und Zufriedenheit. Außerdem geht es um Reisen, Kultur, (veganen) Genuß und was sonst noch so zu einem schönen und solidarischen Lebensstil gehört. Der Name ist abgeleitet von dem bekannten feministischen Slogan "my body my choice".
Die meisten Menschen ergeben sich ihrem vermeintlichen Schicksal eines langweiligen Lebens voller Arbeit und Frust. Sie hangeln sich von Wochenende zu Wochenende, weil sie keine Alternativen sehen oder Angst haben etwas zu wagen. Ich möchte mein Leben selbst in die Hand nehmen, begebe mich dazu weg von all den Sicherheiten auf eine spannende Reise. Es soll mich hin zu einem ungebundenen, selbstbestimmten Vagabunden-Leben führen, dokumentiert auf diesem Blog. Welche Möglichkeiten und Abenteuer wohl außerhalb meiner Komfortzone liegen?
"If we wait until we're ready, we'll be waiting for the rest of our lives."
– Lemony Snicket
Dieses berufliche Vagabundieren bedeutet für mich in erster Linie die Freiheit, meinen Arbeitsplatz jederzeit dahin zu verlegen, wo es mir gefällt. Ich starte mein neues Leben in Dresden, nachdem ich das verrückte Berlin frisch verlies. Auf diesem Blog nehme  ich euch mit in Museen, in süße Cafés und schöne Plätze inmitten des Chaos des beschaulichen Dresden und der Großstadt.
Hoffentlich führt mich meine Reise in die weite Welt und zu Geschichten interessanter Menschen. Vielleicht schwärme ich auch mal von einem neu entdeckten Buch oder Poeten oder ich lasse euch teilhaben an philosophischen Gedankengängen über das Leben. Kurzum: ich teile meine Gedanken, Wünsche und mein Erlebnisse, aber auch Sorgen und Ängste mit allen interesseierten Lesern.
"The miracle is this – the more we share, the more we have."
– Leonard Nimoy
Schön, dass du hier bist.
"MY LIFE MY CHOICE" – is a lifestyle-blog from Dipl. social worker, book author, vegan and digital nomad Melinda.
Most people out there surrender to their evitable destiny of a boring life stiffed with work and frustration. They just can´t see any alternatives and they are scared to dare something. So they end up living only from weekend to weekend. I want to take my life in my own hands. For this goal I leave securities and repair myself to an exciting Trip. It is supposed to lead me to an unattached, self-determined vagabond-life – all documented on this blog. Who knows what possibilities and adventures are waiting outside of my personal comfort zone?
"If we wait until we're ready, we'll be waiting for the rest of our lives." – Lemony Snicket
In the first place this occupational roving around means for me to have the freedom to work at any time wherever I like to be. I am going to start my new life in Dresden, after I just left crazy Berlin. I may take you over this blog into cute cafés and beautiful places right in the middle of the chaos of this major city or the lil cute Dresden. Hopefully my journey is then going to take me to the world afar and to stories of interesting people. Expect swarming over a new discovered book or poet, or philosophic thoughts about life. In short: I am sharing my thoughts, secret wishes and experiences, as well as fears and sorrows with all of you interested readers.
"The miracle is this – the more we share, the more we have." – Leonard Nimoy
Thanks for visiting. Good to have you around.